1.
---
After you have completed the application form, I will contact you by telephone to discuss the application. I would love to hear what your ideas and wishes are and tell you more about the customization process. Please note I accept a limited number of custom clients per uear, and most custom clients have a budget between €1750 and €3000. If custom is not right for you, I do offer om Semi-Custom Collection as option.
Important note: An application for wedding invitations must be made at least 2 months before sending & delivering.

2.
---
After I have a clear picture of what you are looking for, I will make a custom design and I can give a rough estimate of the costs. I will make a schedule for the delivery of wording and other design-specific material.
Digital design proof
You will receive a digital design proof and contains realistic representation of the wedding invitation with any extras such as wedding logos and location drawings.
3.
Printing process
LETTERPRESS
---
Letterpress printing is a centuries-old artisan printing method that requires precision and dedication. Traditionally, letterpress was limited to wooden or metal type, but modern letterpress has evolved to allow the use of polymer plates allowing greater freedom in letterpress capabilities.

Printing wedding invitations takes an average of 3-4 weeks. All cards are hand printed on a vintage letterpress. For this technique special metal printing plates are made and ink will be mixed by hand.
Print proofing
Due to the traditional printing process, it is not possible to receive a physical proof of your design in advance, but I can send you samples so that you get a good idea of ​​the printing techniques and possibilities.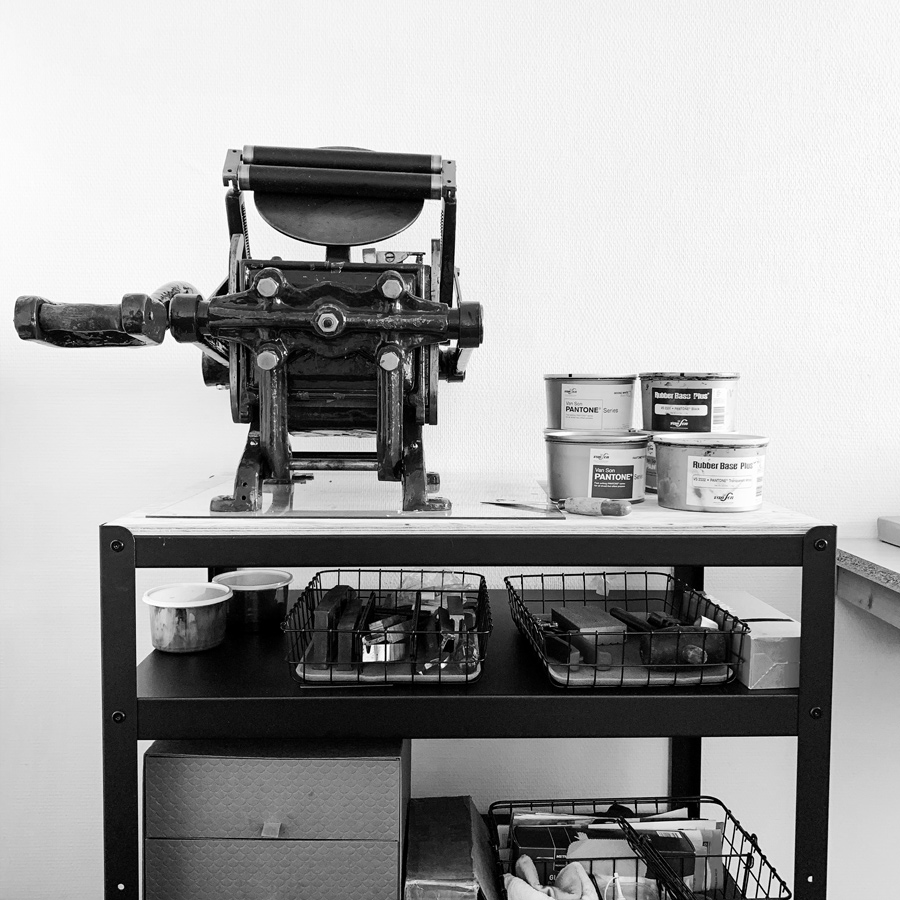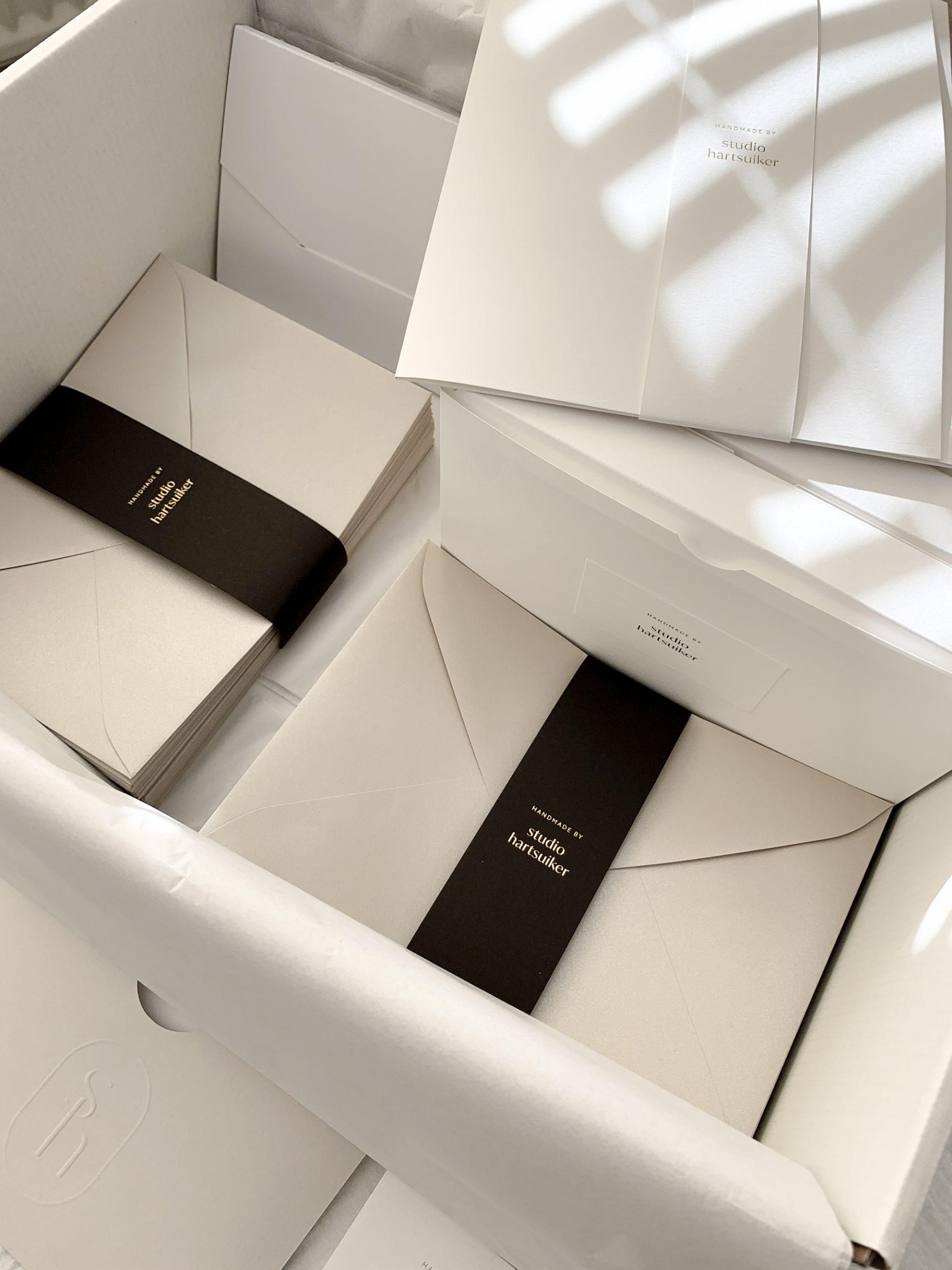 4.
---
After the wedding invitations have been printed, I carefully package your invitations for shipping. If you have a wedding set with multiple cards, I can put them together for you in the envelopes so that you only have to post the cards. I can also post the cards for you so that you have your hands free for arranging other matters of your wedding.
---
---
Luxury printing techniques
---
printed on a vintage printing press
---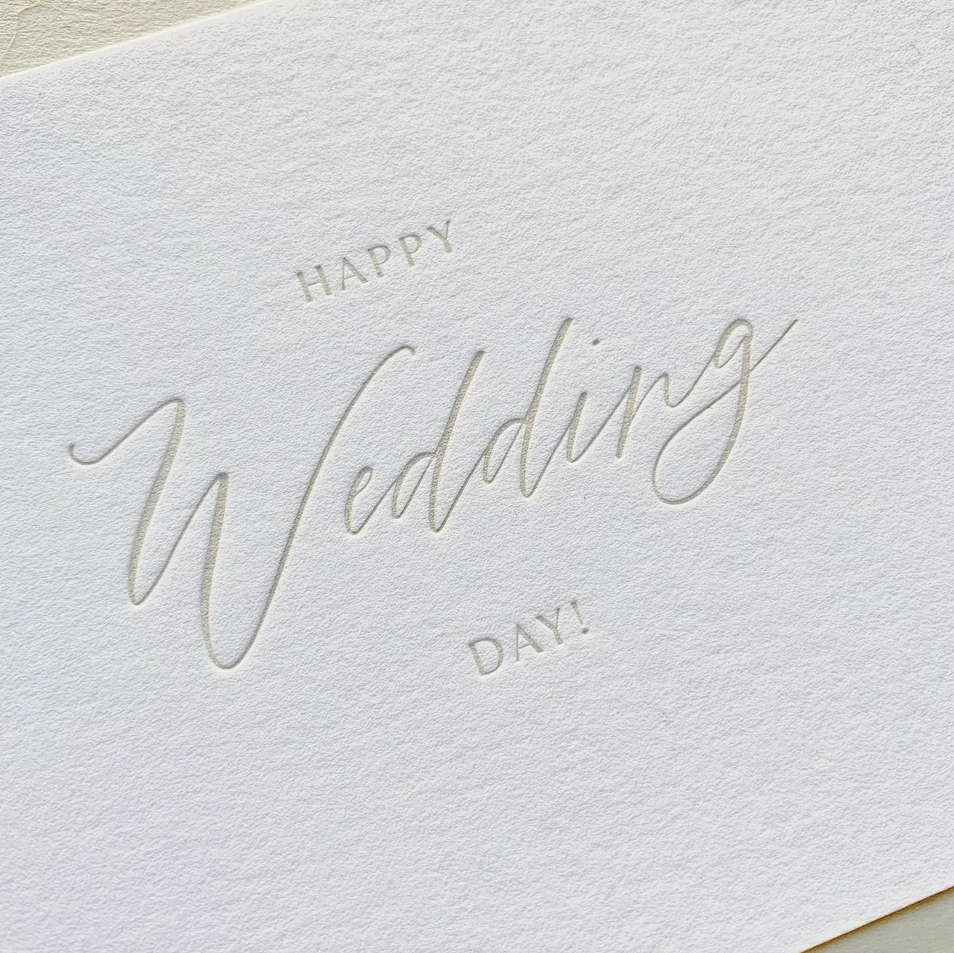 ---
Letterpress
---
Letterpress gives a wonderful tactile, soft 'impression' effect. A luxurious finish that you want to run your fingers over.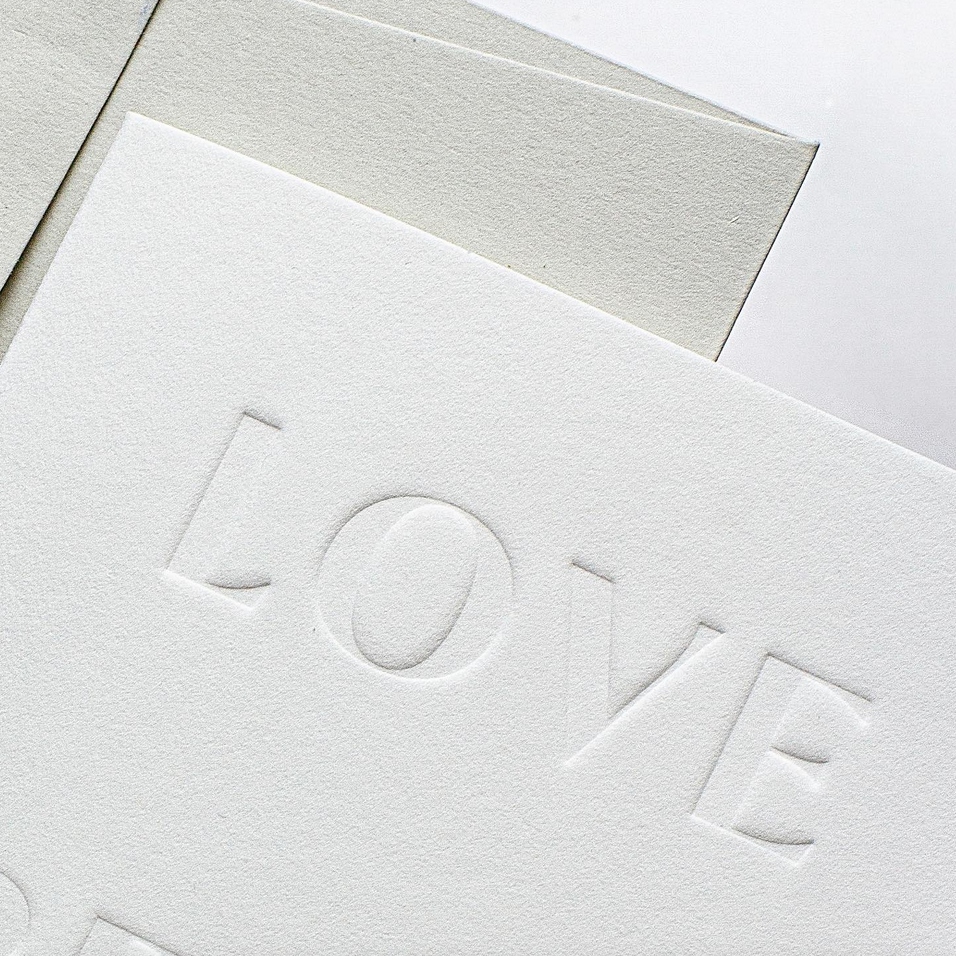 ---
Blind emboss
---
Blind embossing also gives a wonderful tactile, soft 'impression' effect, but no ink is used.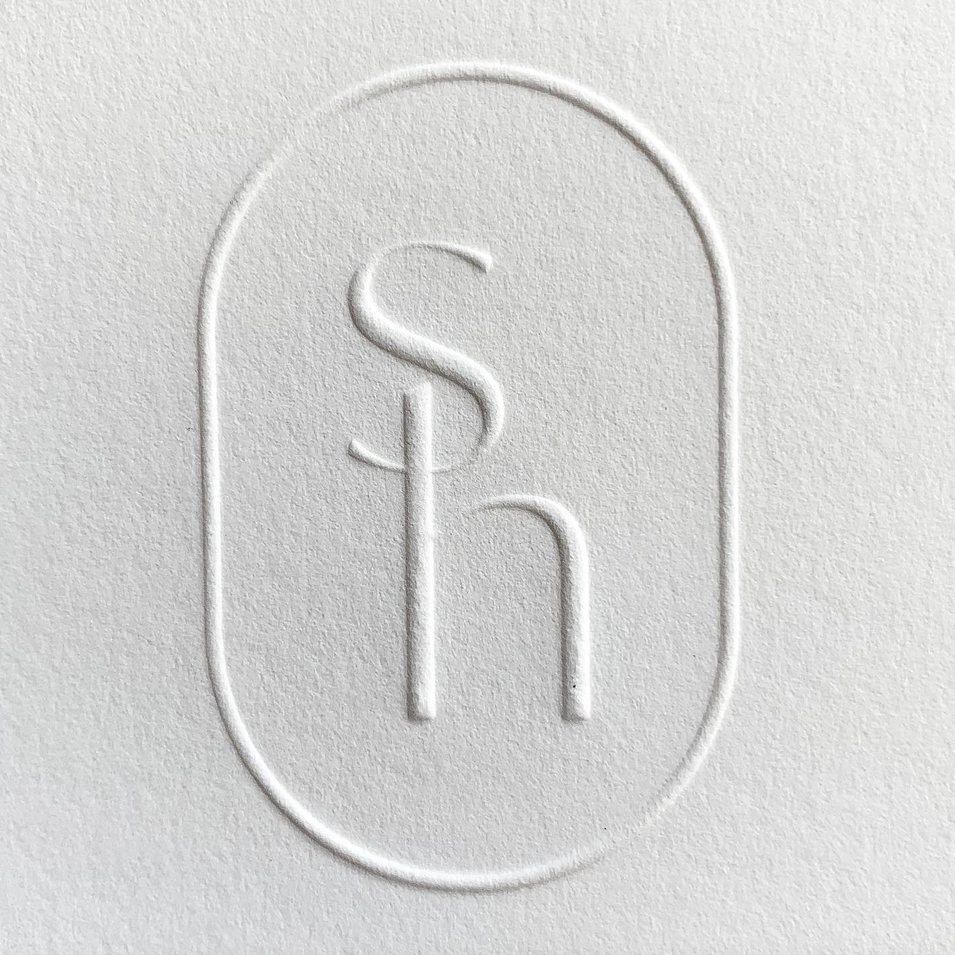 ---
Debossing
---
Debossing gives a very luxurious look where the paper is raised, think of Braille.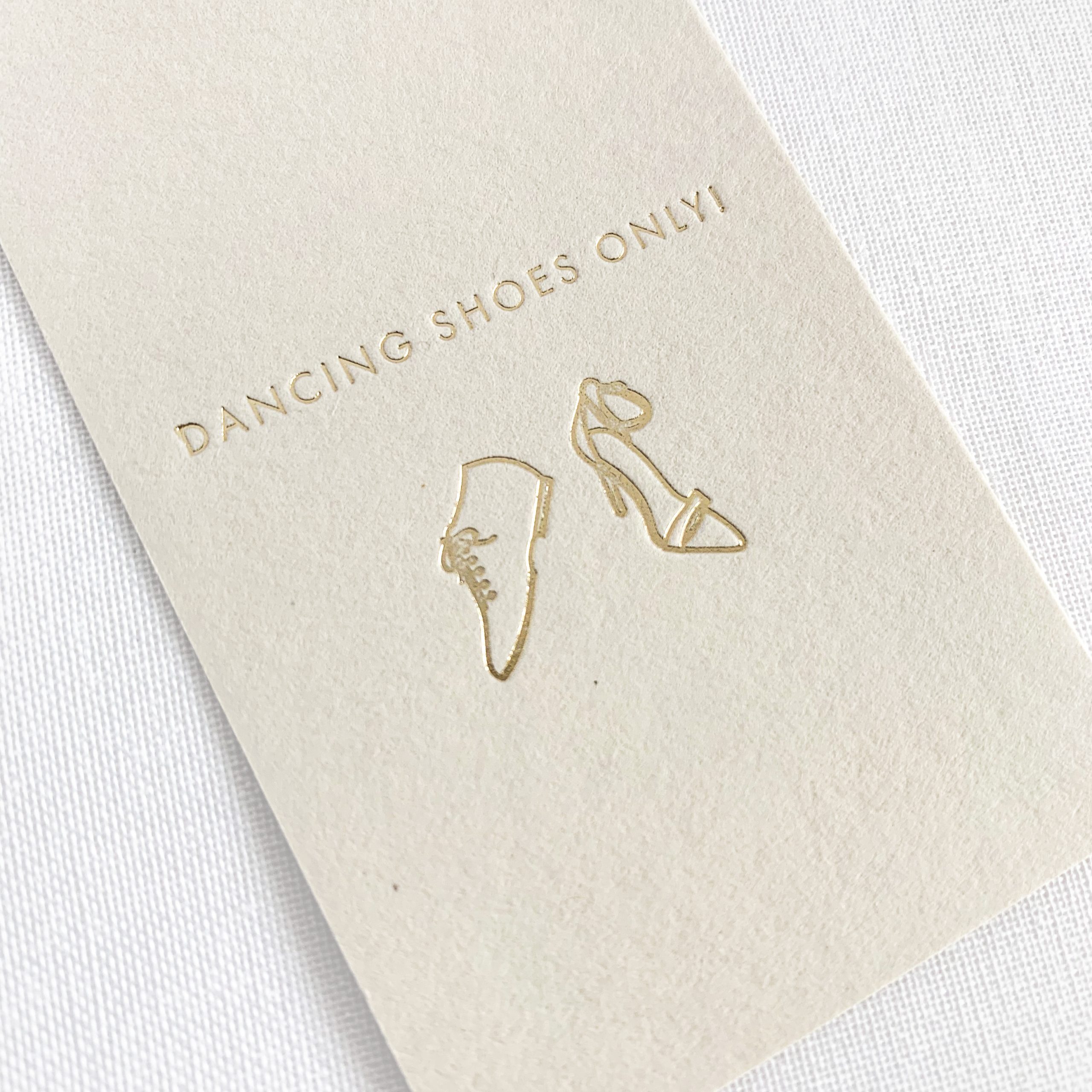 ---
Hotfoil
---
Foil stamping is a process that uses heat to transfer foil film to paper, for a metallic finish. It achieves beautiful results on both light and dark paper. Foil Press does not have such a deep impression as Letterpress.
---
---
---
The paper I use most for my designs is a thick soft cotton paper.
This paper gives a nice impression and feels soft, the structure of the paper is also visible, which gives the cards an authentic character.
---
---