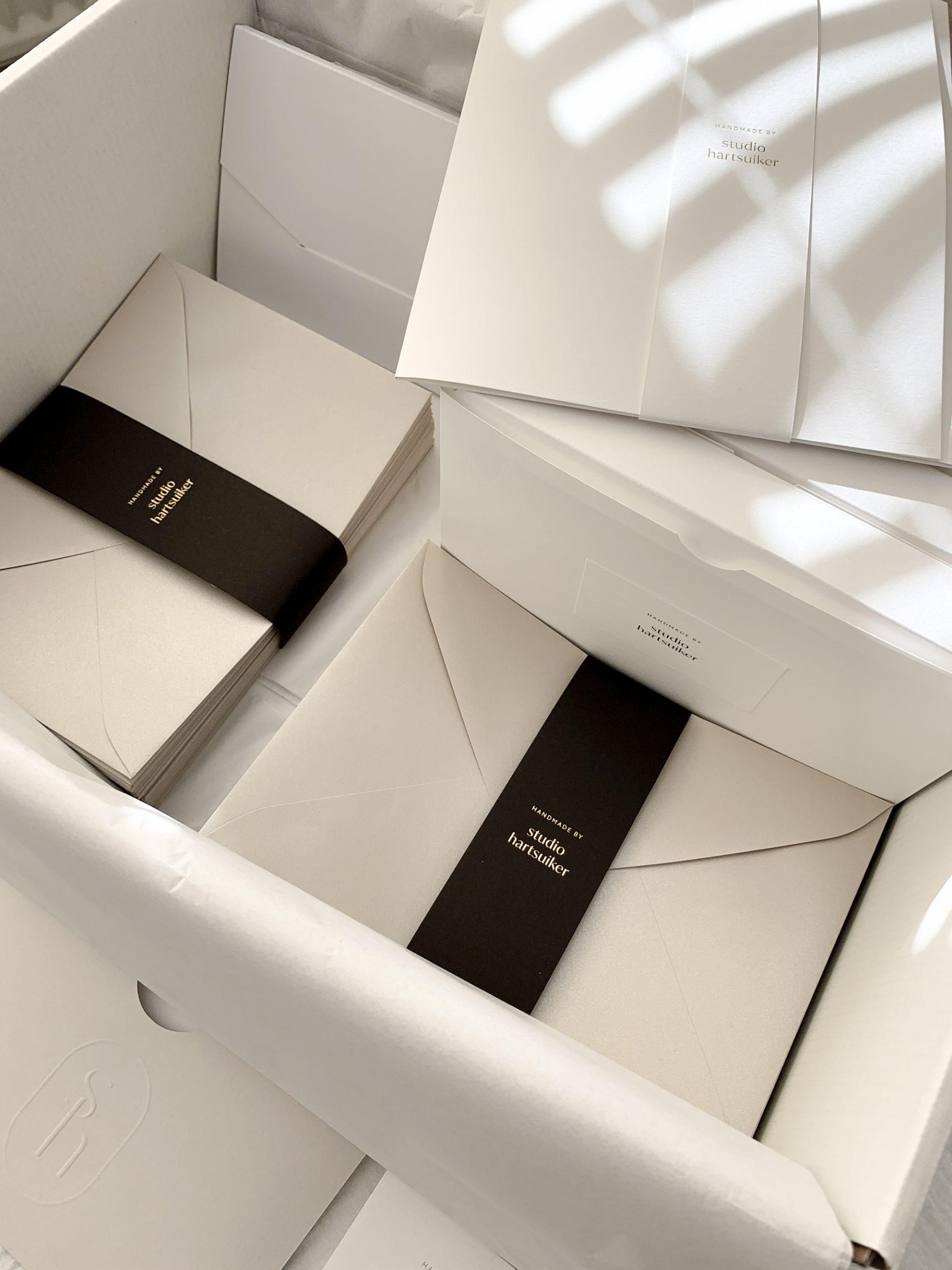 The custom process
Where it all starts...
---
1.
---
I think personal contact is very important to get a good picture of your wishes and ideas. After you have completed the application form, I will contact you by telephone to discuss the application. I would love to hear what your ideas and wishes are and tell you more about the customization process.
Important note: An application for wedding invitations and other printed matter must be made at least 2 months before sending & delivering the printed matter.
2.
Design phase
custom design
---
After I have a clear picture of what you are looking for, I will make a custom design and I can give a rough estimate of the costs. I make a schedule for the delivery of texts and other design-specific material.
Digital design book
You will receive a digital design book personally tailored, this book contains: a realistic representation of the wedding card with any extras such as wedding logos and location drawings.
3.
Printing process
custom design
---
Printing wedding invitations takes an average of 3-4 weeks. All cards are hand printed on a vintage letterpress.
Print proofing
Due to the traditional printing process, it is not possible to receive a physical proof of your design in advance, but I can send you samples so that you get a good idea of ​​the printing techniques and possibilities.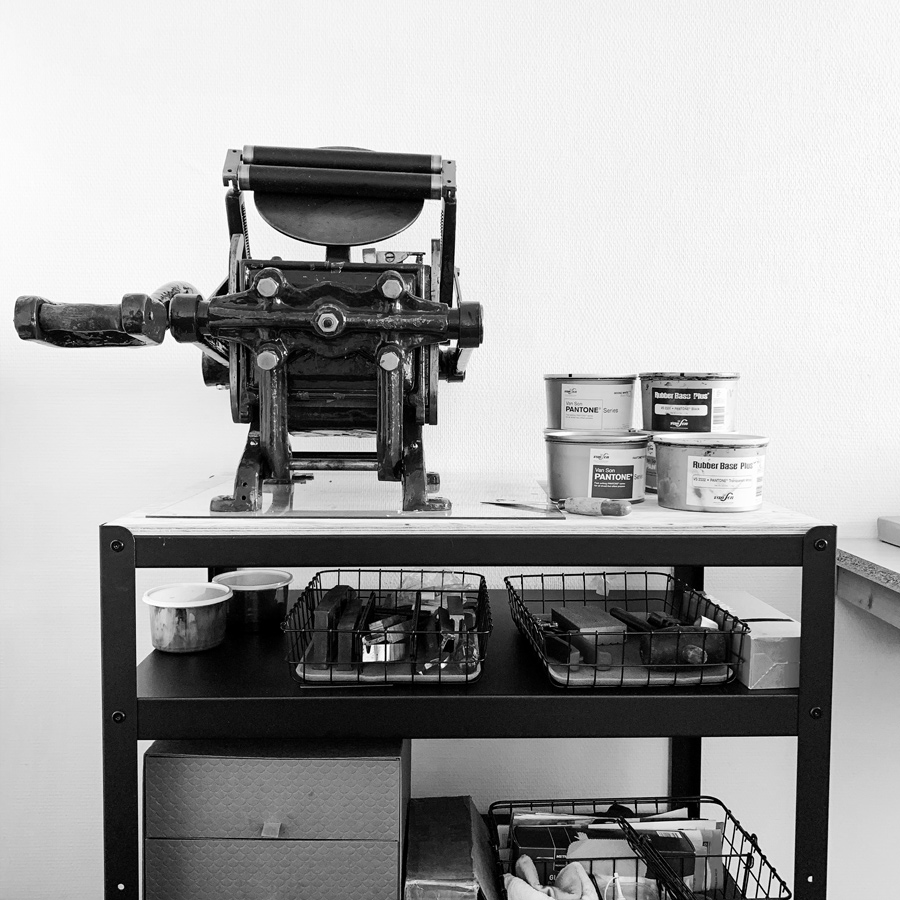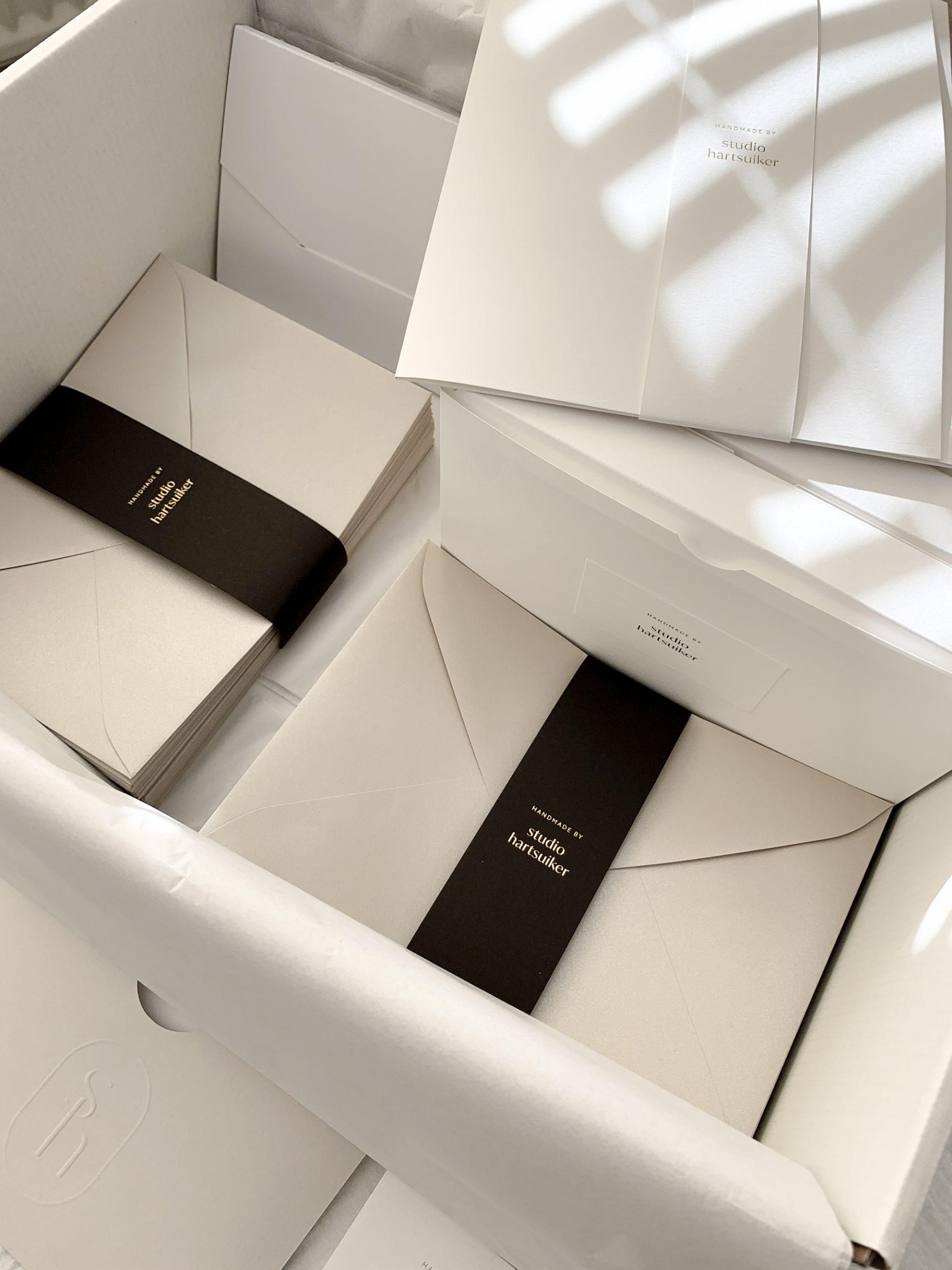 4.
Finishing Touch
custom design
---
After the wedding invitations have been printed, I carefully package your invitations for shipping. If you have a wedding set with multiple cards, I can put them together for you in the envelopes so that you only have to post the cards. I can also post the cards for you so that you have your hands free for arranging other matters of your wedding.
---
---
Luxury printing techniques
---
printed on a vintage printing press
---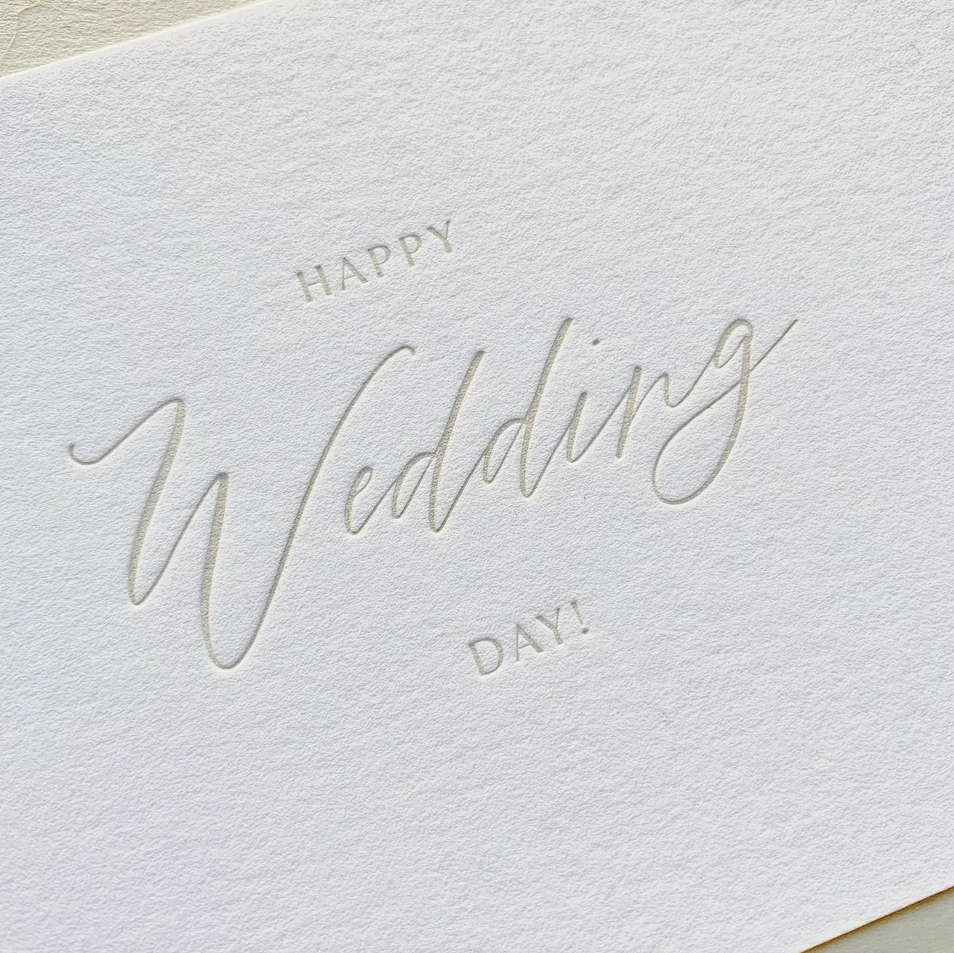 ---
Letterpress
---
Letterpress gives a wonderful tactile, soft 'impression' effect. A luxurious finish that you want to run your fingers over.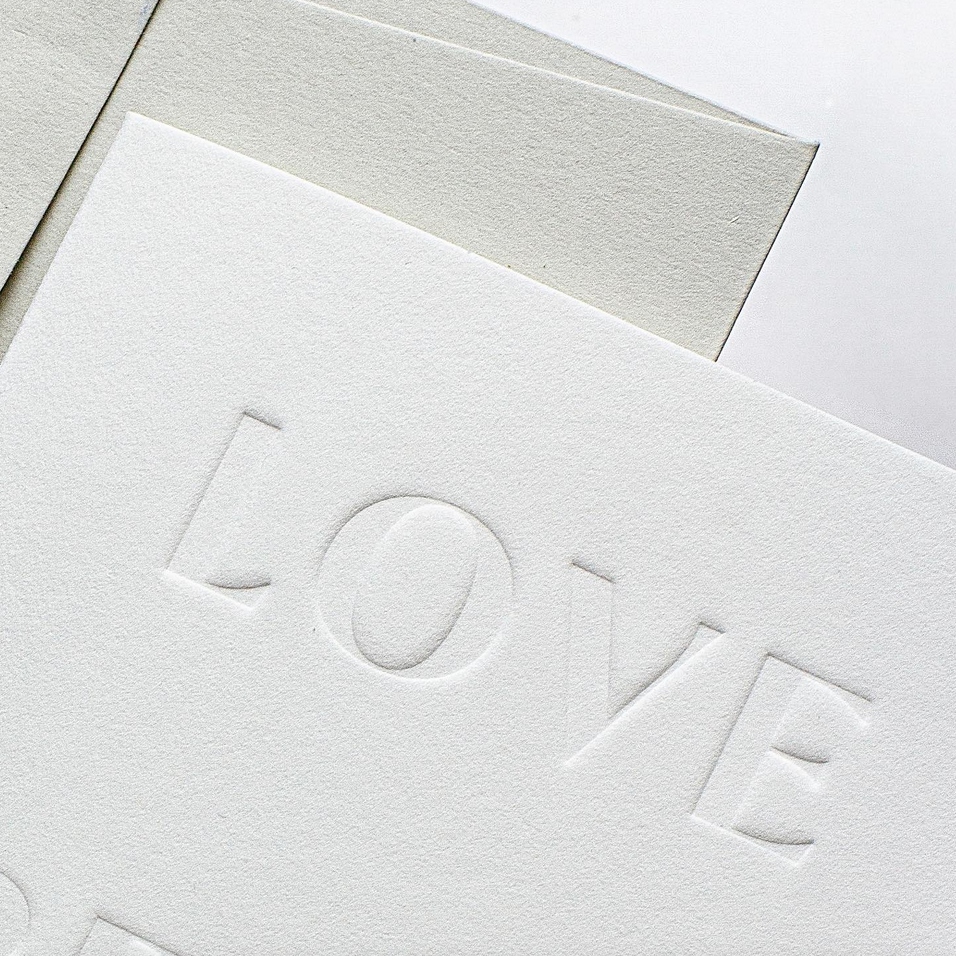 ---
Blind emboss
---
Blind embossing also gives a wonderful tactile, soft 'impression' effect, but no ink is used.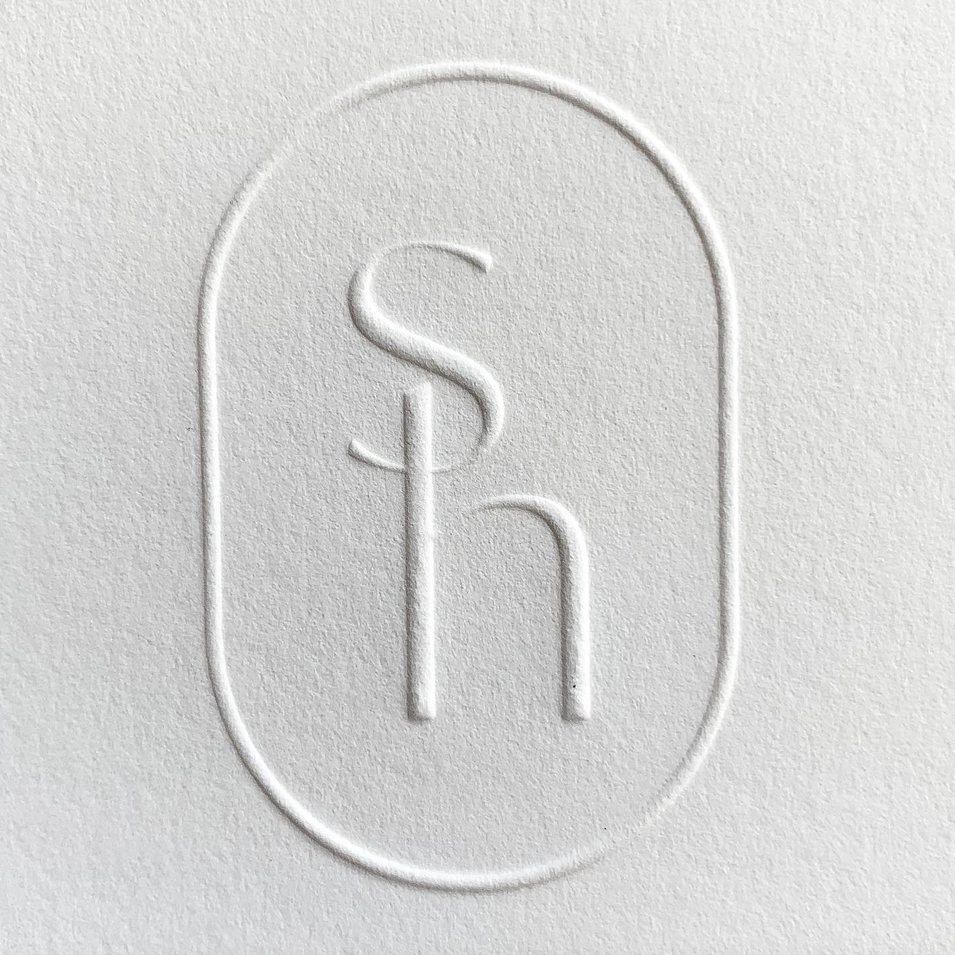 ---
Debossing
---
Debossing gives a very luxurious look where the paper is raised, think of Braille.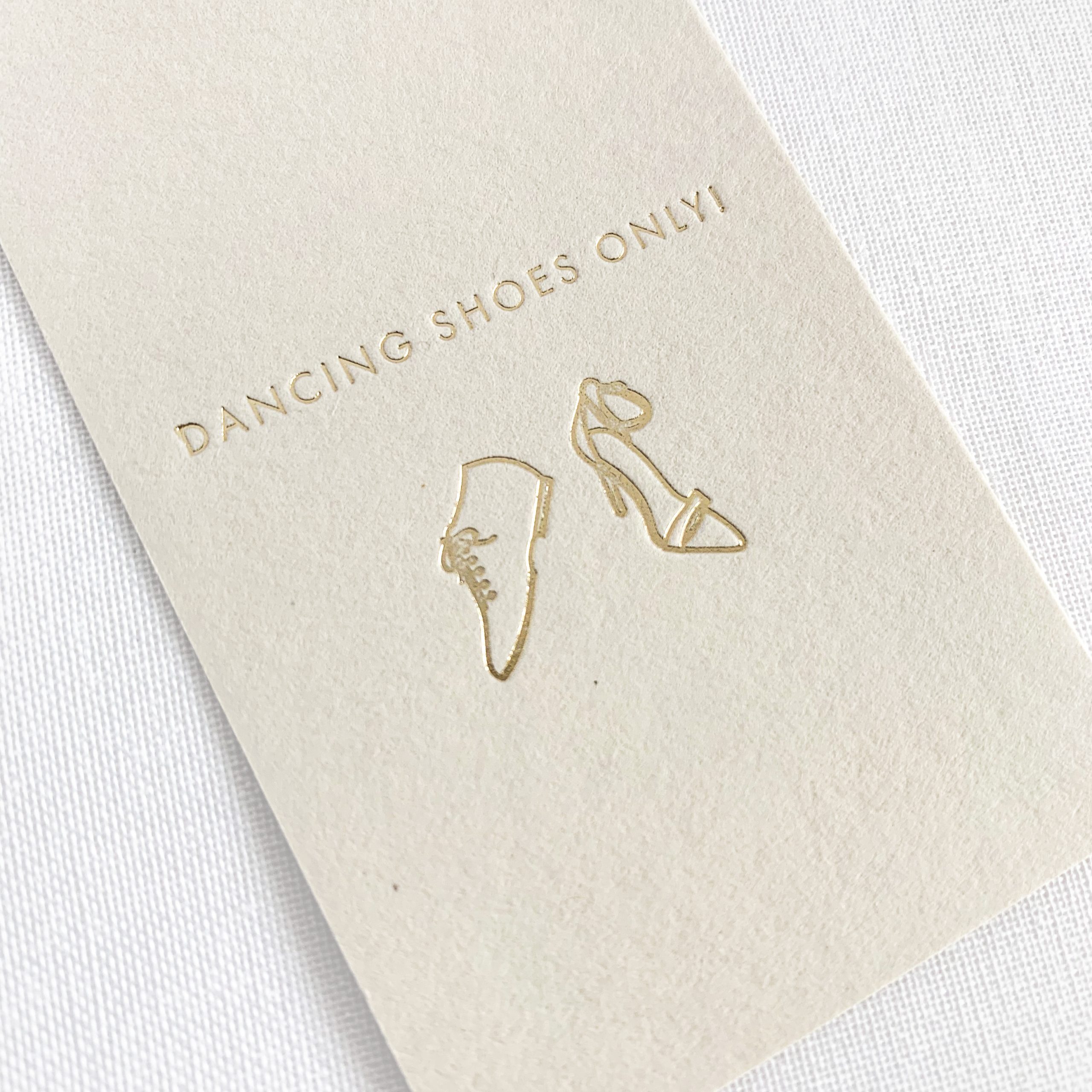 ---
Hotfoil
---
Foil stamping is a process that uses heat to transfer foil film to paper, for a metallic finish. It achieves beautiful results on both light and dark paper. Foil Press does not have such a deep impression as Letterpress.
---
---
---
The paper I use most for my designs is a thick soft cotton paper. This paper gives a nice impression and feels soft, the structure of the paper is also visible, which gives the cards an authentic character.
---
---
Curious what I can do for you?
---
A unique invitation made from the finest papers and printing techniques, completely customised.
---