The Day Of Stationery

Maak het plaatje compleet met bijpassende
Day of the Wedding items zoals welkomstborden,
naamkaartjes, menukaarten en meer.
Yes, I do!

Schrijf je geloften uit in deze minimal geloftenboekjes met een luxe preegdruk.
Thank You

Bedank jullie gasten met gepersonaliseerde bedankkaarten.
Personaliseer je naam & foto en kies uit verschillende kleuren enveloppen.
Take your seat

Luxe naamkaartjes zodat alles op rolletjes loopt.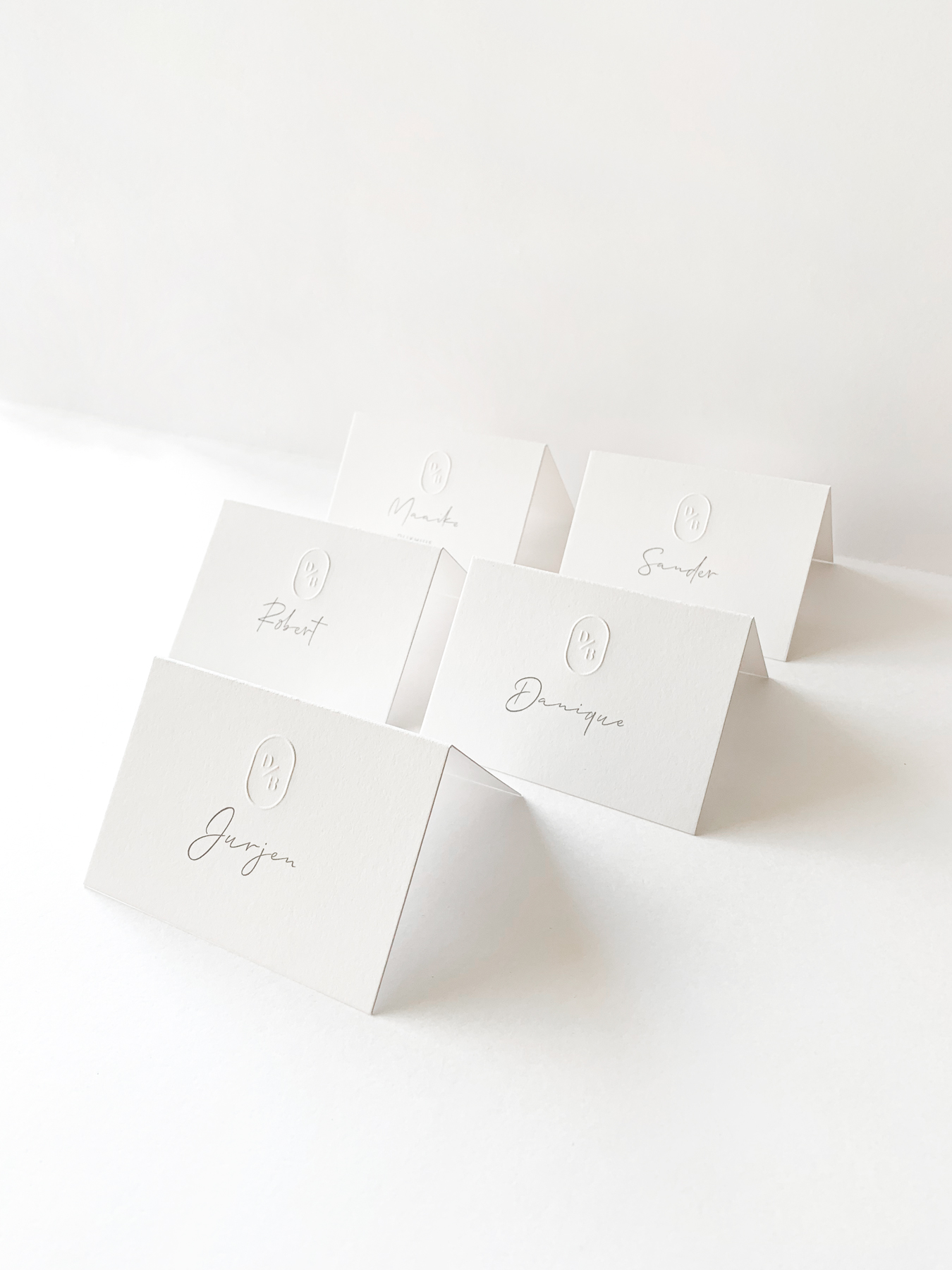 Benieuwd wat ik voor jullie kan betekenen?
UNIEKE UITNODIGINGEN OP MAAT GEMAAKT VAN DE MOOISTE PAPIEREN EN DRUKTECHNIEKEN
---
---